Employability Benchmarking for Institutions
Employability benchmarking assessment compares higher education institutions, generates custom reports, and offers proven strategies for producing more employable graduates.
Evaluating Employability
Today, 66% of graduates want more real-world work experience and believe it's the responsibility of colleges. With this in mind, higher education institutions are reprioritizing how they prioritize graduate employability. In fact, many institutions have started using third-party assessment as a way to improve their performance.
With the Vitae Employability Benchmarking Assessment, you'll gain access to a custom employability report, our employability toolkit, and resources to connect administrators with experts who can assist deploying your institution's most important recommendations.
The Dimensions of Employability
Each institution has unique challenges in scaling and refining its employability programs. So, Vitae developed a multi-faceted benchmarking assessment so that higher education institutions could evaulate practices based on 5 key areas of employability.
Global Employability Benchmarking Data
Our team has meticulously validated benchmarking across over 100 universities, colleges, and trade schools worldwide. As a result, our clients have gained quality insights and strategic guidance for producing more employable graduates. We've discovered that global trends lag behind best practices in all five dimensions. For this reason, Vitae offers many free resources including webinars, workshops, and case studies to help institutions with strategic development.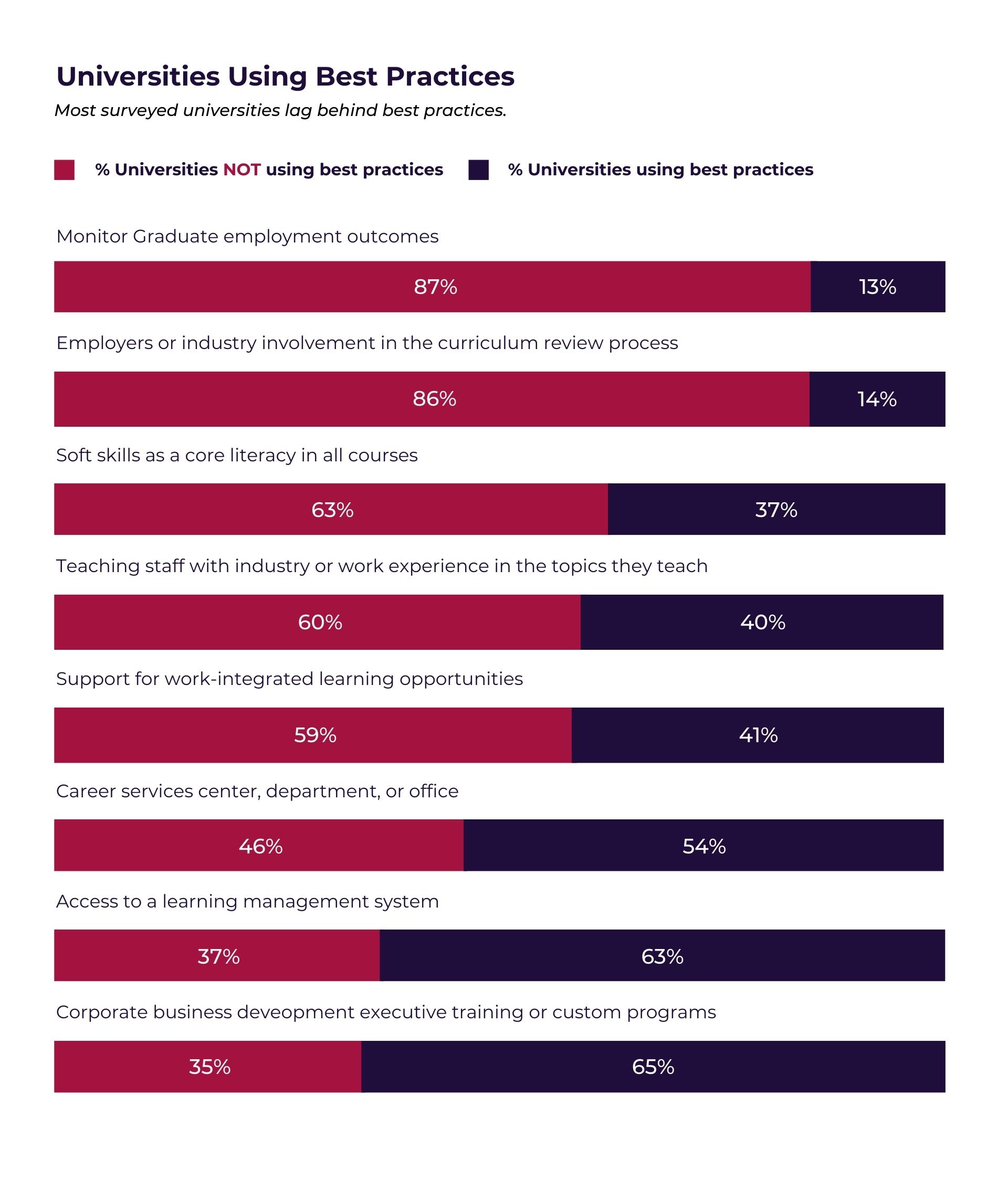 Start Employability Benchmarking
Complete the employability benchmarking assessment to see how you compare with our global benchmarks, and determine where your institution would benefit from Vitae's 360° assessment.
When you complete the employability benchmarking, you'll instantly receive assessment results and access to an in-depth Employability Toolkit prepared by Vitae's Higher Education experts.